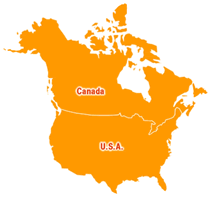 Are you a Canadian online shopper looking to buy aluminum fence? If you're on the Canadian side of the border and thinking of shopping on U.S. sites, hidden costs may catch you by surprise.

Because of the North American Free Trade Agreement (NAFTA), Canadians do not have to pay duty on most American and Mexican manufactured items.
Discount Fence Supply, Inc. now offers easy to use and affordable shipping to Canada. We can now ship all our products to canada. We offer the easiest way to purchasing your aluminum and vinyl fence in the United States and exporting it to Canada. If you are a homeowner and need to get some fence, but you are just not sure how you are going to get it shipped to your territory look no further.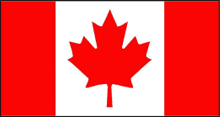 Let us figure out the duties and GST and the only thing you will need to do is install your brand new aluminum fence.
We will make sure that your fence makes it to your door, without you having to deal with any part of the shipping.
Please give us a call today free of charge at 1.800.878.7829 and let us figure out what you need for your Canadian fencing project.
Note: If you would like GST, Broker, Customs fees to be included be sure to ask you sales rep to add them to your invoice.
We ship to the following providences and cities Alberta, Quebec, Ontario, Nova Scotia, British Columbia, Vancouver, Calgary, Edmund, New Brunswick, Prince Edwards Island, Newfoundland, Labrador, Yukon, Northwest Territories, Nunavut, Saskatchewan, and Manitoba.