This versatile digital wireless intercom with built-in keypad system is ideal for any residential application, alerting you of visitors and allowing gate operator activation from the safety of inside your home. The intercom provides superior range with communication up to 500 ft. (152.4m) and can support up to three additional base stations to allow access from multiple rooms.


Includes:
One F3101MBC (Intercom Base Station)
One F3110 (Intercom Keypad)
Communication up to 500 feet wireless
This intercom has two separate units. The keypad (the outside unit) should be mounted outside the gate allowing the driver of the vehicle approaching the property to press CALL button from their vehicle. The BASE (the inside unit), with it's rechargeable battery, can be plugged into any 110 Volt AC outlet for use while charging. Tim can also be disconnected from the charger allowing it to go any where within ranger for convenience. Up to three additional BASES can be added fro convenience in different locations throughout the house.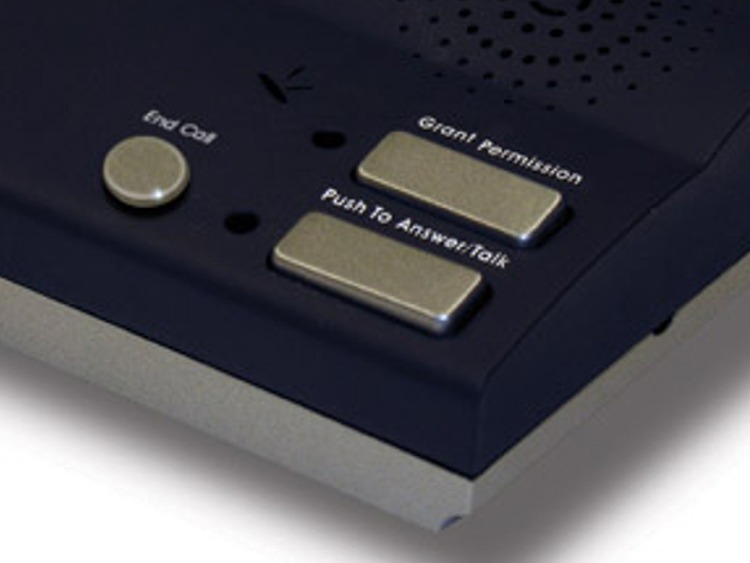 When someone without an access code approaches the gate, the can press the [call] button on the keypad which will ring the base unit inside the house. To answer the call, the person inside presses and holds the answer button to talk to the person at the gate, releasing the answer button to listen. To allow the person calling to open the gate, the [grant permission] button must be presses. Then the person at the gate can press any number key on the keypad to open the gate. The end call button terminates the call and the on/off switch can be used to conserve power when using unit on battery.
After entering a valid code, pressing any key on the keypad while the gate is opening will stop the gate; pressing any key while the gate is stopped will cause the gate to reverse direction. The keypad will not affect the auto-close setting of your gate opener system.
The keypad number pad will light up and the unit will be edo at the press of any key. The keypad memory will recognize your entry code in a string of up to 20 digits. If it finds the correct sequence, it will active the gate opener. As a security feature, the keypad will shift down for 40 seconds if it does not find the correct code sequence with a 20 digit string. The will discourage an unauthorized person from trying to use random numbers to access your property.


Your entry codes will remain stored in memory even when the batteries go dead. The keypad will remember your entry codes as long as you don't press the [reset] button.
IMPORTANT: In areas of high radio frequency (RF) interference, the keypad may need to be connected (hard wired) directly to the gate opener using 16 gauge (AWG) stranded, direct burial, low voltage wire.