In an emergency, the last thing you need is to be sitting outside the facility, waiting for the gate to open. The new SOS-IX siren-operated sensor allows emergency vehicles to get through gates without delay, assuring that emergency personnel get to where they need to be in a timely matter. Use it to open residential, commercial, airport, government and military gates during an emergency.
With the SOS-IX, emergency responders can get through gates without the hassle of keypads, keys, radio frequencies, or ramming into the gate. When this emergency vehicle detector system detects a siren, it activates the gate opener. The 'YELP' siren opens gates within 2.8 seconds!
What makes the new SOS-IX sensor stand out from older models? The enclosure features a hinged door that allows easy access to the control board. The unique mounting feet allow you to install this sensor quickly and easily. It is less expensive than its predecessors, giving everyone the chance to own this potentially life-saving piece of equipment.
This siren includes a 1-year manufacturer's warranty. SOS is compatible with all gate operators. SOS has been protecting lives and property with the original siren-operated sensor since 1987.
The SOS-IX is the newest SOS model available for purchase. It replaces model SOS VIII (SOS-YDT).
Don't let you get be cut down, or rammed because of an emergency. Giving out an access code to your gate is not safe. So instead get an SOS and only the proper authorities will be able to gain access to you gate.
Click Here for the SOS-IX Manual
The SOS is compatible with all gate operators.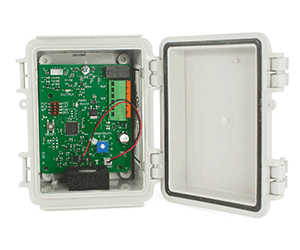 Warranty:
The SOS-IX has a one-year warranty when installed according to the manufacturer's specifications.
Don't Let This Happen!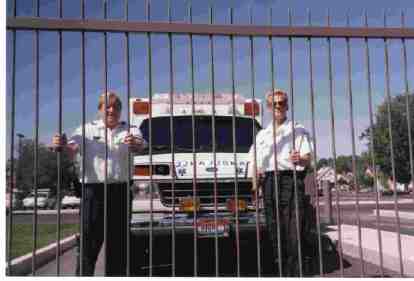 Let the authorites gain access into your home in the event of an emergency without the use of keypad codes or keys.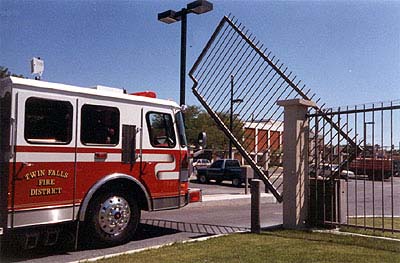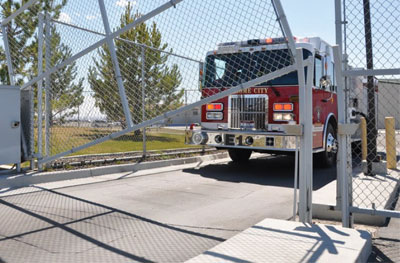 Remember if an emergency vehicle is trying to get through YOUR gate for an emergency call, they are trained to cut the gate right off. They do not wait for you to come open it, they cut your gate no matter the circumstances. The SOS is a great addition to any gate, and if you have been thinking about it and you still have not purchased one you will regret it later.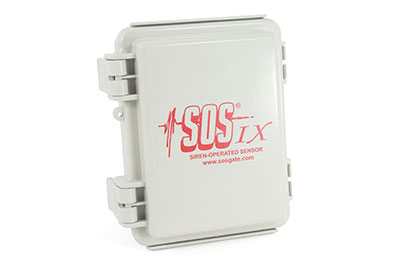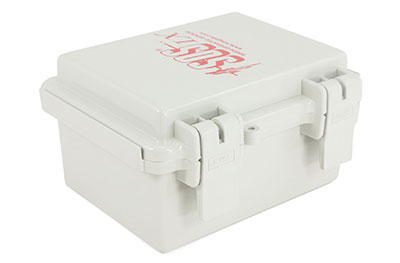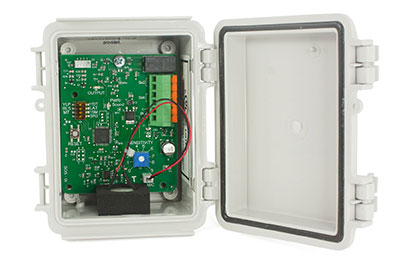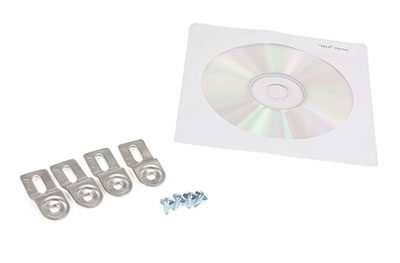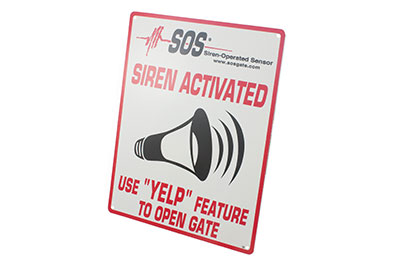 FREE SHIPPING TO THE LOWER 48 STATES!!
SOS Discounted Pricing

Item No:

Description:

Price:

Online Ordering:

SOS-IX

SOS IX Siren Operated Sensor

SOS-RS

SOS 8" x 10" Yelp Sign

$12.99
IN STOCK. SHIPS WITHIN 24-48 HOURS OF PURCHASE.
(Business Days Only)