Ornamental steel and decorative wrought iron fences used to be a staple of classic architecture. There are downsides, though. Both are expensive, require maintenance, and don't have the longevity an aluminum fence does. Aluminum fencing offers the aesthetic beauty of wrought iron without the cost or upkeep. Aluminum fences also add a touch of class and are stronger than most vinyl fencing. Aluminum fences are also perfect for pools, golf courses, businesses, industrial complexes, and residential applications.


If you're considering aluminum fencing, you might not know where to begin. There are so many different styles and brands to consider. We sell and distribute a variety of Jerith, Elite, and Delgard aluminum fences in several styles, heights, colors, and decorative accents. Each manufacturer treats their fences with a special coating to resist rust, cracking, chipping, and weathering damage.




This manufacturer offers a variety of styles. Elite aluminum fences range from 3' to 6' for residential aluminum fences and 4' to 10' for industrial applications. The company also manufactures 54" pool grade fencing supplies. Elite offers residential, industrial, and estate aluminum gates, as well.




Jerith's fencing supplies come in several styles with covered posts, or open or closed finials and mimic traditional wrought iron decorative fences. Most Jerith fences are B.O.C.A. pool code approved. Similar to Elite, Jerith's residential aluminum fencing usually come in 3' to 6' fence sections and several heights. Most types are available in black, white, and bronze.




Delgard Premier Aluminum Fencing comes in a few series, including Aero, commercial, and residential. The company offers fence sections in bronze, black, white, hunter green, and sandstone. Delgard fencing is perfect for playgrounds, driveways, gated communities.



Aluminum fencing is versatile, decorative, easy to install, and durable. Take a look at the different aluminum fence series each manufacturer offers and contact us for a quote today.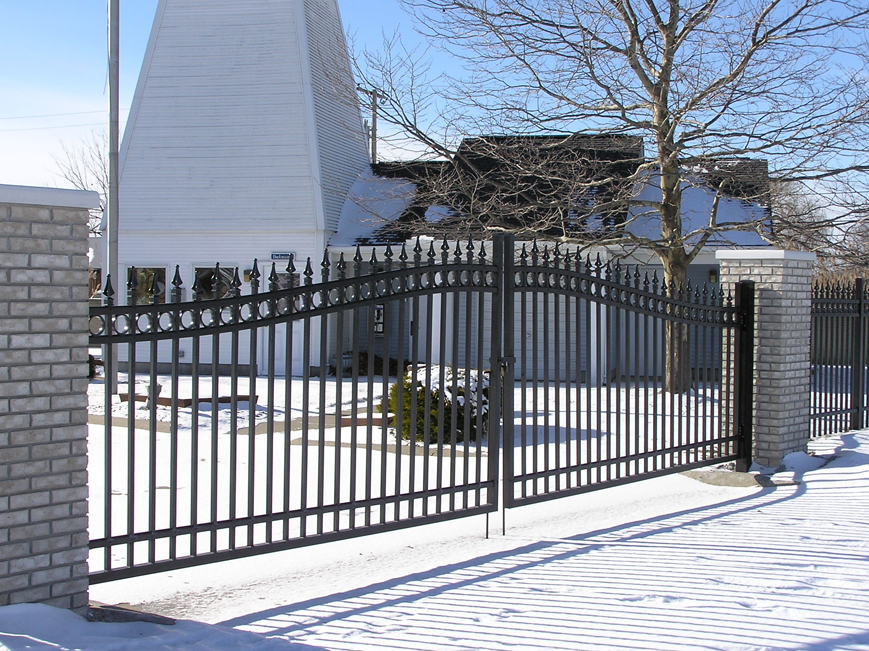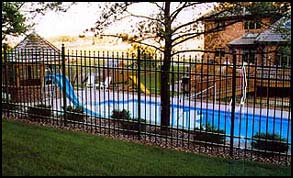 Jerith
Elite
Delgard
Click one of the pictures and start comparing styles and prices on Jerith, Delgard, and Elite aluminum fences today.

Why select an Aluminum Fence?
* Aluminum fences are attractive for years to come.
* An aluminum fence is virtually maintenance free.
* These fencing materials are made from a durable aluminum alloy.
* Aluminum fencing is as strong as steel, but will not rust or corrode.
* An aluminum fence provides color options, including black, white, brown, and bronze.
* Aluminum fences will not crack, chip, peel or blister.
* Various fencing grades and decorative styles for each person's needs and tastes.
* Aluminum fences are perfect for residential, commercial, and industrial applications.
* Many styles are manufactured to meet B.O.C.A. pool code standards for pool fencing.
* Manufactured by trusted American companies, like Delgard, Jerith, and Elite.
To order or for specific questions, contact us Monday through Friday 8:00am to 6:00pm EST at 1 (800) 878-7829 or email us any time at sales@discountfence.com

At Discount Fence, our motto is: You shop, we ship, you save. As such, we aim to offer the lowest prices on the internet. If you find a competitor that beats our cost, contact us. We'd love the chance to earn your business. Remember, it must be the same manufacturer and style of fence for an accurate comparison.